Facebook, as we know, is the most used social network both by individuals and by companies. Much has been written and studied on the Zuckerberg platform. We can therefore draw on numerous sources and examples to learn how to use Facebook for our business.
In this sense, Twitter is the object of less attention, even if lately, thanks to some changes in strategy, it is on the rise again.
The twitter social network, which recently doubled the number of characters available for a tweet, has somewhat different mechanisms than Facebook.
Twitter is a great source of resources, also due to the different policy adopted in terms of data visibility: it is in fact an information network. Having a wider margin of maneuver can be very useful for monitoring our competitors and studying their social media strategy.
In drawing up a list of 5 brands that use Twitter to perfection, we have based ourselves on various parameters. From graphics, to the type of post, passing through customer care.
Off to the dances!
The cover is your business card, there is no doubt about that.
When you open any Twitter profile, it is the thing that stands out the most! Make way for creativity with the various platforms such as Canva that offer pre-established templates and allow you to create impressive graphics.
You will need to put together two fundamental elements such as a quality visual and a relevant message.
The cover created by Uber, the American company that connects passengers and drivers directly through its app, seemed to us to be particularly effective.
Uber
In 2016 Uber decided to celebrate the brand thanks to two characterizing elements: technology and the cities covered by their service. The cover photo chosen for the occasion is simple and is effective for the goal that Uber has set itself.
Like the app, website and other visual elements of the brand, the Twitter cover stands out for its bright colors and geometric patterns. Minimal graphics that leave nothing to chance. The car is clearly in the foreground.
Always remaining at the visual dimension: some research has shown that even on Twitter multimedia contents are the most popular and get more retweets: space therefore for images, gifs, videos, photos.
Oreo
While we're often tempted to use trending topic hashtags to get into the conversation (and raise our exposure), this isn't a strategy that always pays off.
Some studies say that tweets containing more than two hashtags tend to have even 17% lower engagement ( source ). You will therefore do better to use them sparingly and intelligently: you could, for example, use them to characterize your business, define what you are doing for users, create harmony on an activity linked to the brand.
Oreo defends itself very well in this field: the famous American biscuit brand focuses a lot on creativity, and its approach is already evident in the commercials, even on television. On the more interactive channels, on the other hand, much more space is given to customers' creativity.
Using a Twitter account analysis tool, we can easily see a spike in activity last June. This is for most of the tweets related to the hashtag #MyOreoCreation, the contest launched by Oreo last year, renewed also for this spring. This is a great example of user-generated content. Users are personally called upon to participate in creative challenges that move the Oreo fan community.
Tim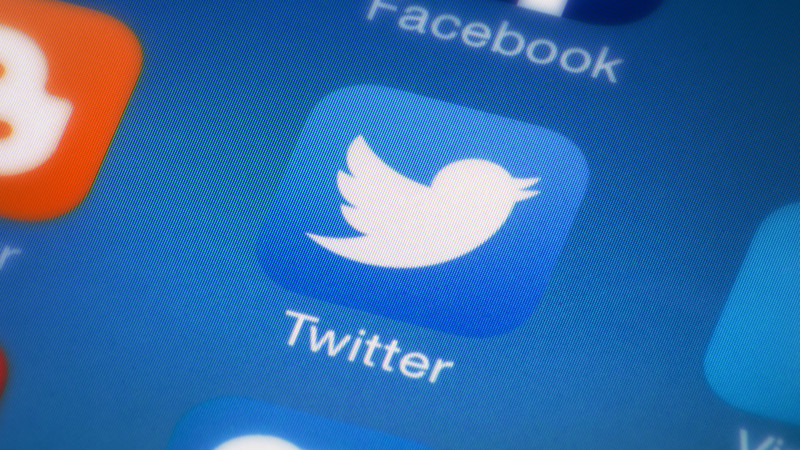 The American telephone giant, on the other hand, had the idea of ​​using the hashtag #TwitterTeam to create fast customer support for both landline (#TIMfisso) and mobile (#TIMmobile). These hashtags are used to quickly identify customer requests from the responding accounts, specially created for the occasion: @ TIM4U, each followed by the name of the social operator.
Responding to users quickly and comprehensively reinforces the idea that even behind an account of almost 500,000 followers there are operators who are constantly listening.
Einaudi publisher
How can you make your customer feel important on a platform like Twitter?
Simple: retweet content, as long as it's interesting content.
What does it mean? That if you are a big brand like the publishing house Einaudi, for example, you are still required to listen, monitor, read the mentions. And then respond or share again depending on the situation.
This happens regardless of how much the user is followed, and without digital "arrogance": what matters is to give value, to re-share interesting, fun, original contents. And to make it clear that behind a giant like Einaudi there is someone who listens and responds.
PlayStation
The undisputed leading brand in the video game and console sector has opted for a content strategy of various types: links, videos, text, images.
Whether it is promotions on a particular product or the release of the latest video game, PlayStation is constantly updated, with an eye also to national and international recurrences. So, on the occasion of Mother's Day, the brand retweeted relevant content related to the God of War soundtrack titled "Memories of Mother".
The page is certainly impressive: the most important role is played by the protagonists of video games, always in the foreground, with their heroic or disturbing aspect; and the bright, intense colors of shared videos and images – ideal for enthusiasts.
Undoubtedly a winning strategy, given the over 15 million followers of the PlayStation Twitter account.
Through such efficient management, we are sure that these 5 brands have already given you some ideas on how to manage the Twitter account of your business;)